Know your rights: I want to renovate my house!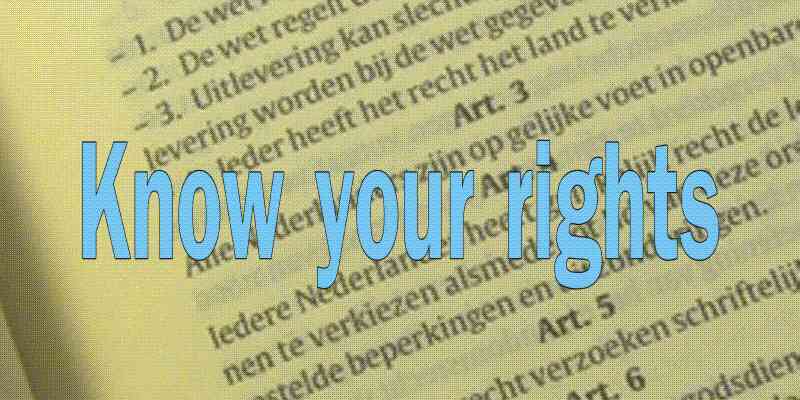 You have bought your dream house, and after a while you start to fantasise about a new bathroom with luxurious bathtub and a new kitchen! It will all take a lot of planning, of course, but where do you begin? If you've seen 'DIY SOS' on the BBC (or the Dutch programme Help, Mijn Man is Klusser), then you will probably prefer to call in a professional builder. But what risks will still be lurking, how do you cover them, and how do you keep control of the costs?
Identify the costs and risks
You usually have a clear picture of what you'd like to renovate, but are often less clear about what it will cost. It is not only advisable to ask several different contractors to give you a price quotation, you should also be prepared for the risk that a renovation can uncover defects in your home. The question then is whether you have to pay these high costs yourself, or whether your Owners' Association (Vereniging van Eigenaren: VvE) will perhaps pay a proportion. You should therefore find out about the status of your VvE before signing a contract with the builder: is it dormant or active? If a defect is uncovered, make a careful analysis. Perhaps you can recover the costs from the person who sold you the house. Make sure you know your rights about this.
Permit required?
You should also find out whether you need a permit for the renovation: an 'All-in-one Permit for Physical Aspects' (omgevingsvergunning) or perhaps another type of permit. The building activities that do not require a permit are listed in Article 2 of the Environmental Licensing Decree (Besluit omgevingsrecht). The full text of this Decree is given (in Dutch) on the government website: www.overheid.nl. A permit is not usually needed for dormer windows, children's play equipment and sun shading devices, for instance.
Do I have to pay for extra work?
Extra work is everything that was not included in the price quotation, and you therefore have to pay extra for it. Extra work can consist of additional instructions you have given, but also of repairing defects of the house and/or mistakes made by building contractors. You should make clear agreements with the contractor in advance about extra work. Stipulate that you want to be informed if any extra work needs to be done. You can then determine the price and the activities involved. The contractor has an obligation to warn you in due time if extra work is expected. If he/she fails to do this, you have the right to contest the costs that are charged.
Is the contractor liable for defects?
In the event of a mistake or badly executed work, the contractor can be held liable for it: the contractor is liable for the results. An important aspect here is the time of handover. After this, the contractor can no longer be held liable if the defect could have been discovered during the handover. It is perhaps a good idea to engage an expert for the handover. The work is deemed to have been handed over once you have accepted it, so you must be clear about when this will happen. As the client, you have an obligation to examine the work before you accept it. If you find any defects, you must first give the contractor the opportunity to rectify them.
Renovating a house is great fun, but also quite stressful. You should therefore make careful preparations, so you can happily look forward to the time when you will lie daydreaming in your luxurious new bathtub.
Gloria Gomes
Meijer Lawyers and Tax Consultants
http://www.meijer-advocaten.nl