Know your rights: Automatic subscription renewal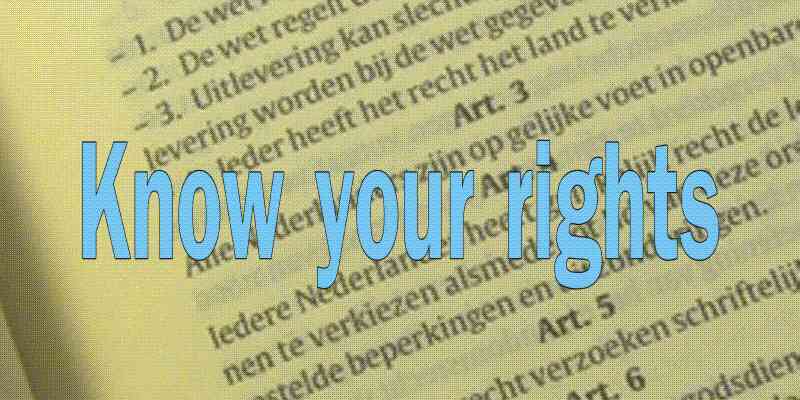 The situation might sound familiar: full of good intentions, you sign up for a year's membership at the gym. Then after a year and two days you realise that you've actually only been twice, so you write a polite letter to the gym, saying that you'd like to cancel your membership subscription. You soon receive a reply from the gym, which informs you that it's too late to cancel your subscription and you're stuck with it for another year. Extremely annoying!
The question is: is this permitted?
Until December 2011 it was permitted, and many subscriptions were automatically renewed at the end of a year for another year. However, in December 2011 new rules were introduced in this area, the most important of which is that 'automatic renewal' is no longer permitted. In this article I will briefly discuss these new rules for subscription renewal.
The new rules stipulate that subscriptions, such as gym membership subscriptions, can no longer be automatically renewed for the same period.
This means that when a year's subscription runs out, it can not be automatically renewed for another year: it can only be renewed for an indefinite period. As a result, from that point onwards you can cancel the subscription any time you wish. You do, however, need to observe a notice period of one month. The subscription can be cancelled in the same way as you signed up. So if you did this online, for instance, you can also cancel by email.
Separate rules apply for daily newspapers, weekly magazines and other periodicals.
These subscriptions can still be automatically renewed, but only for a maximum period of three months. If you want to stop the subscription, in this case too you need to observe a one-month notice period. This therefore means that if you want to cancel your newspaper subscription, you will need to do this at least one month before the end of the three-month renewal period. If you cancel it too late, it will continue as usual for three months. And you should also be aware that for periodicals issued less frequently than once a month, the notice period for cancellation is three months.
It can sometimes be better to first take out a trial subscription for a daily newspaper, weekly magazine or other periodical.
You can then sample that newspaper or interesting magazine for a short period, and if you like it you can then sign up for a longer subscription. Most trial subscriptions can't be automatically renewed, so they usually end after the agreed trial period. These subscriptions therefore do not need to be cancelled.
Whether a subscription can be automatically renewed and – if so – for how long is therefore dependent on the kind of subscription. But in any case, you should always pay close attention to the notice period!
Karen ter Hart
Meijer Lawyers and Tax Consultants
http://www.meijer-advocaten.nl