Know your rights: Your home as Airbnb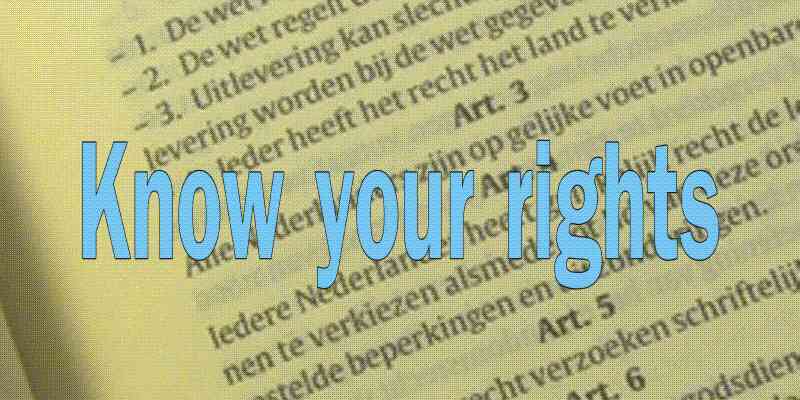 In Berlin it has now been banned, in the Netherlands more and more city councils are imposing rules, and landlords are generally not happy about it. Airbnb is a phenomenon that is growing in popularity.
In the past you were limited to 'professional' suppliers of overnight accommodation, but now you also have the option of an "Airbnb". The concept is simple: while you're away on holiday (or for some other reason), you allow someone to stay in your home in return for payment. So you are in fact temporarily letting your home. For tourists it's absolutely great, because they're staying in the midst of 'normal' life and among the 'locals'. For the people who offer their home, it's good that someone can keep an eye on things while they're away.
All the more reason, then, especially with summer approaching, to briefly discuss what you should take into account if you're planning to offer your home to tourists during your holiday.
The Hague city council has established a number of rules for temporarily letting your home.
The rules that you must obey if you live in the municipality of The Hague are:
You must live in the dwelling yourself;
Holiday letting is only possible if you yourself are the main resident of the dwelling;
You must pay tourist tax;
You need the permission of the Owners' Association or the landlord;
It is not permitted to let your dwelling on a structural or commercial basis;
Your dwelling must meet fire safety standards;
You may not let the dwelling to more than four people at the same time;
Your guests must not cause any nuisance to the neighbours.
From this list of rules, the first one that stands out is the tourist tax
Many 'temporary landlords' will not take account of this when they let their home for two weeks in the summer holidays. But in fact, from the moment that you offer accommodation for payment, you are liable to pay tourist tax. In The Hague, the rate of tourist tax in 2016 is € 3.30 per person per night. Tourist tax is not payable for children below the age of 13.
You must pay the tourist tax to the city council
and of course you can pass on the tourist tax in what you charge the people who temporarily rent your home. It is important to submit the tourist tax return on time. If you don't declare the tax, or declare it late, you will receive an additional assessment plus a fine. You will obviously prefer to avoid this, so make sure you do it at the right time.
Another rule is that you must take your landlord into account
If you are a tenant yourself, and you want to temporarily let your home while you're on holiday, then it's important to obtain your landlord's permission in advance. It should also be noted that housing associations completely prohibit temporary letting.
If you don't have your landlord's permission, then it's even possible that he/she can ultimately get a court order to evict you. This has already happened a number of times. And even if the landlord gives permission, I would also recommend that you get this confirmed in writing. Then it will be equally clear for both parties.
Karen ter Hart
Meijer Lawyers and Tax Consultants