Know your rights: distance buying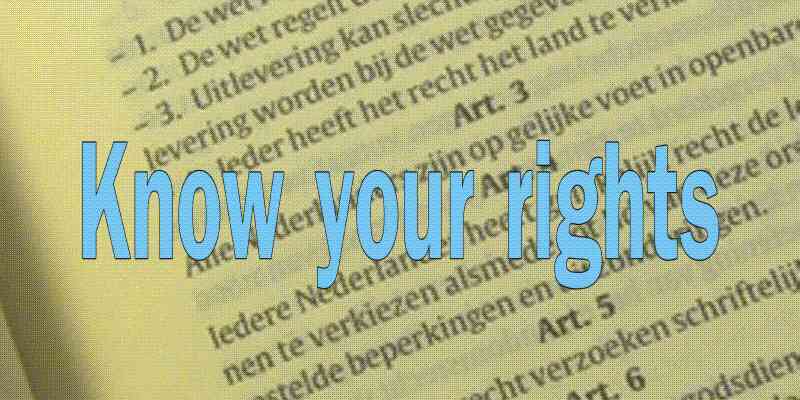 Parcel delivery vans are a common sight these days, driving up and down the streets of The Hague, because more and more people are ordering goods via internet. You simply place an order from the comfort of your armchair and the product will often be delivered the next day, with no need for you to set foot outside the door. We call this 'distance buying'.
Distance buying is more than just buying via internet. Other examples of distance buying include ordering something through a mail order company, via an order form in a magazine or by telephone (telemarketing or in response to a TV commercial urging you to order a product by phone).
A potential disadvantage of distance buying is that you often don't really know whether the product will fulfil your expectations. You've usually not had the opportunity to examine the product carefully before ordering it, so it's quite possible that you will be disappointed when it actually arrives.
Many webshops have an excellent returns service, but there are also webshops that say nothing about this. What exactly are your rights, then, as a consumer?
The law provides rules for the cases where you 'regret' your distance purchase.
The most important one is that you have a 'cooling-off' / approval period of 14 days. This means that you must inform the supplier that you want to cancel the purchase within 14 days after the product has been delivered to you (or a third party designated by you, such as a neighbour or a post office). You must do this in writing (preferably by registered letter), but you don't have to give reasons. Be sure to do this within the time limit! And it is not enough to just send the product back.
The supplier is obliged to inform you in advance about the cooling-off period. You may have to pay the costs of returning the product, but you must also be informed about this.
You must treat the product with care during the cooling-off period. You naturally have the right to assess whether you wish to keep the product or not, but the intention is that you do this as you would in the shop; there's no problem about simply trying on a pair of trainers, but you're not allowed to test them out for a whole afternoon. So while you're still not sure whether you want to keep the product, you're not permitted to use it.
Not all products are subject to a cooling-off period. There is no cooling-off period, for instance, in the case of a customised product, such as an album of your holiday photos. The same is also true for products that are highly perishable or have a limited shelf life.
It is also good to know that different rules apply if the product that you ordered is broken when it arrives. Returning it is then not covered by the cooling-off period, but by the guarantee. This is a topic for a later article.
Karen ter Hart
Meijer Lawyers and Tax Consultants