The 36th 'ZeeheldenFestival': a huge party!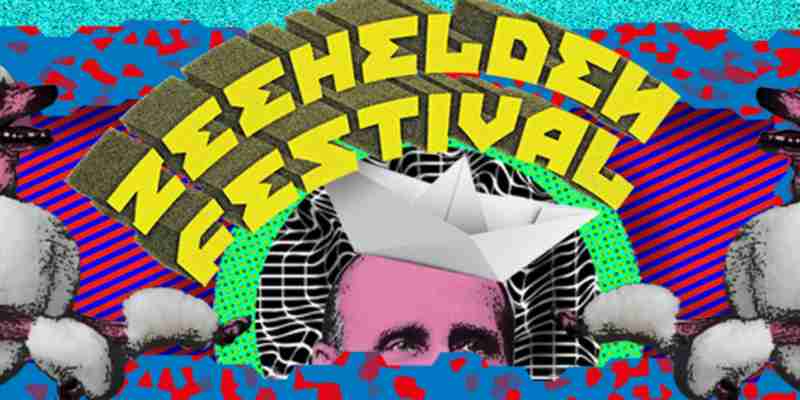 Wednesday the 29th of June, at 12:00 sharp, starts the 36th edition of the so called ZeeheldenFestival (Festival of the Sea Heroes). Once started as a small party to celebrate ten years of existence of the residents organisation 'De Groene Eland' (The Green Moose), this event now has grown into the biggest local festival of The Hague. Thanks to dozens of volunteers, subsidiaries, sponsors, partners and, evidently, the many visitors.
Is there any news to report on this festival? For sure. Firstly, Perry Lehmann acts as the new main coordinator; Janson Brokers is the new main sponsor. And, last but not least, we got many new acts you might never heard of before. And acts you might never have noticed, but more than worth to attend to. More than fifty acts can be admired this year – there is something for everyone!
Johnny & The Gangsters of Love will open this festival with some straight rock-and-roll. The Dutch Balkan Group Project Raka will form the swinging closure of our festival. In between you'll find a very diversified programme. A random selection. Every day you can have yourself transformed into a pirate, a dolphin or even a fairytale character by professional make up artists. Manjouri will show how people in Papua dance. Dragon Joris will infest the central square. There will be an abundance of pancakes and other delicacies present. (We're not sure yet whether Trust Us We're Liars will play their poppunk.) Ready to Play will acquaint us with young and upcoming talents. Jon Tarifa and his band, originated in Albany, will play hiphop, with influences from funk, soul and jazz. Learn to dance Zumba! The Popschool The Hague teaches anything on music and how to become a successful musician. Smutfish will be there. And Batman!
Grow a mustache
Prince Hendrik, the eponym of our festival, was a lover of mustaches. In old archives he can be admired with several creations. During the ZeeheldenFestival you can honour Prince Hendrik, either by proudly showing your own mustache, or by picking up one (maybe more beautiful than your own) at the information stall. For free!
The 36th ZeeheldenFestival will come to an end on Sunday, the third of July, at 13;00 hours.
Further information on the festival can be found in a small but handy programme booklet, designed by Joy Chiquita & Elise Joy Kommer. This booklet will be delivered for free in all of the ZeeheldenKwartier.
During the festival you're more than welcome at the information booth. And, as an of course, you can find all necessary information on the world wide web: www.zeeheldenfestival.nl.