Whe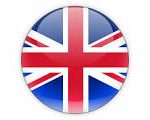 n a street wins a Postal Code Lottery prize, the Oranje Fonds donates a sum of money to the district in which the winning street is located. The district administration then has to spend this money on a sustainable local project.  Early this year, Van Diemenstraat won one of these prizes. And that meant the district administration had to decide which good, sustainable project in the Zeehelden neighbourhood should be awarded the €3,000.
It was a complicated task, but in the end the district administration decided to set aside €500 for Remembrance Day at the Sinti monument and to award the rest of the money to the ZHT Precious Plastic Project. This project involves local residents building a Precious Plastic Shredder in the Zeehelden Gardens in Tasmanstraat. A Precious Plastic Shredder is a machine designed by Dave Hakkens for local plastic recycling. The complete installation consists of four machines able to shred plastic bottles and other packaging. The plastics are then melted into plastic thread in one of the machines and can be used to make new plastic objects in, for example, a 3D printer.
Dave Hakkens, a graduate of the Eindhoven Design Academy, has put the instructions for building the shredder on the internet: https://preciousplastic.com/en/plan/. This is a great way to make sure that plastic does not end up in the environment, or at least less of it does than at present. By now we all know what the consequences of plastic pollution are and that we're not yet doing enough to prevent it. This machine could be a solution, providing it is used on a sufficiently large scale.
Once the machine has been built, local residents can recycle plastic and use it for educational and creative purposes. We hope that these activities will in turn inspire people in other districts to build and use Precious Plastic machines.
Dave Hakkens thinks that between 50 and 100 of these machines are currently in active use. All in all, it is a good example of a sustainable project, with local residents and the Zeehelden Gardens working together to make a plastic recycling machine from sustainable materials.
We are looking for partners to help us carry out and underwrite the project. Two groups – Urban Mining and Haagse Makers – have already signed up. For more information, go to http://imbinckfestival.nl/speaker/marco-kortland/.
If you have any questions or suggestions or would like to participate or become a partner, please send an e-mail to info@zeeheldentuin.nl. And, of course, you can also follow developments on https://www.facebook.com/Zeeheldentuin/?fref=ts.
 More news from the 'Zeeheldenkwartier' in the Hague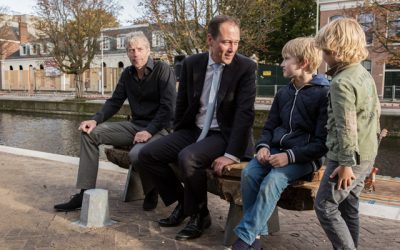 After years of protest and a year filled with activities, it is looking good: the Veenkade. On Thursday 12 October, the local inhabitants held a small party on their newly renovated quay. 'Guests of honour' were a few former inhabitants: chestnut trees, cut into benches, found a new home on the quay.